Training
CERTIFICATIONS:
Level IV Fully Certified, Essentrics
NASM Certified Personal Trainer
AFAA Certified Group Fitness Instructor
CPR/AED/First Aid Certified (Red Cross)
Betty is the first and only Level 4 fully certified Essentrics instructor in NYC. She has also worked as an Exam Certification Advisor for the Essentrics Teaching Training department. Betty has trained professional athletes, martial artists, couch potatoes, weekend warriors as well as clients with a range of conditions including Ehlers-Danlos, dementia, Myasthenias Gravis, post-surgery recovery, and various chronic pain.
Essentrics Certification - four levels:
Level 1: Principles of Essentrics
Level 2: Trademark Exercises
Level 3: Flexibility & Therapeutic Exercises
Level 4: Strengthening Exercises
*Only fully certified instructors qualify to train athletes and design Essentrics routines.
A Personal Note from Miranda Esmonde-White, Essentrics co-creator (September 14, 2015)
"Dear Betty,
Your descriptions (about Essentrics) are dead on and have intelligently enhanced what we have written. I am forwarding what you have written so that we can pass it on to the other instructors.
I love the way you have so brilliantly understood and developed the explanations of Essentrics. The use of mini spine muscles are so dead on in explaining why Essentrics wakes the brain.
And I already told you how much I agree to describe Essentrics as a brain-body workout.
Much love,
Miranda"
Why do Essentrics with Betty?
Betty has consistently earned top scores at every level of Essentrics certification, which rates instructors based on knowledge as well as teaching skills. One of her exams received the distinction of being a showcase for all Essentrics instructors worldwide, and she got featured as "Teacher of the Month" (November 2015) based on her insights about the technique and being an inspiration to the instructor community.

Betty's teaching skills and expertise are matched by her devotion: she left a solid, globe-trotting corporate career in New York to share and spread the workout she loves in La Jolla and San Diego before returning to NYC.
This passion also fuels her to continually explore the unique efficacy of Essentrics. Through ongoing dialogues with experts in neuroscience, biology, medicine, tai chi, qigong, as well as dance physiotherapy, Betty deepens her appreciation of the workout and the diverse techniques it embodies. She applies this expanding knowledge to elevate her both as a practitioner and as a teacher, helping her clients to effectively reach their goals, whether they are pain relief, better athletic performance, body sculpting, stress release, or overall wellness.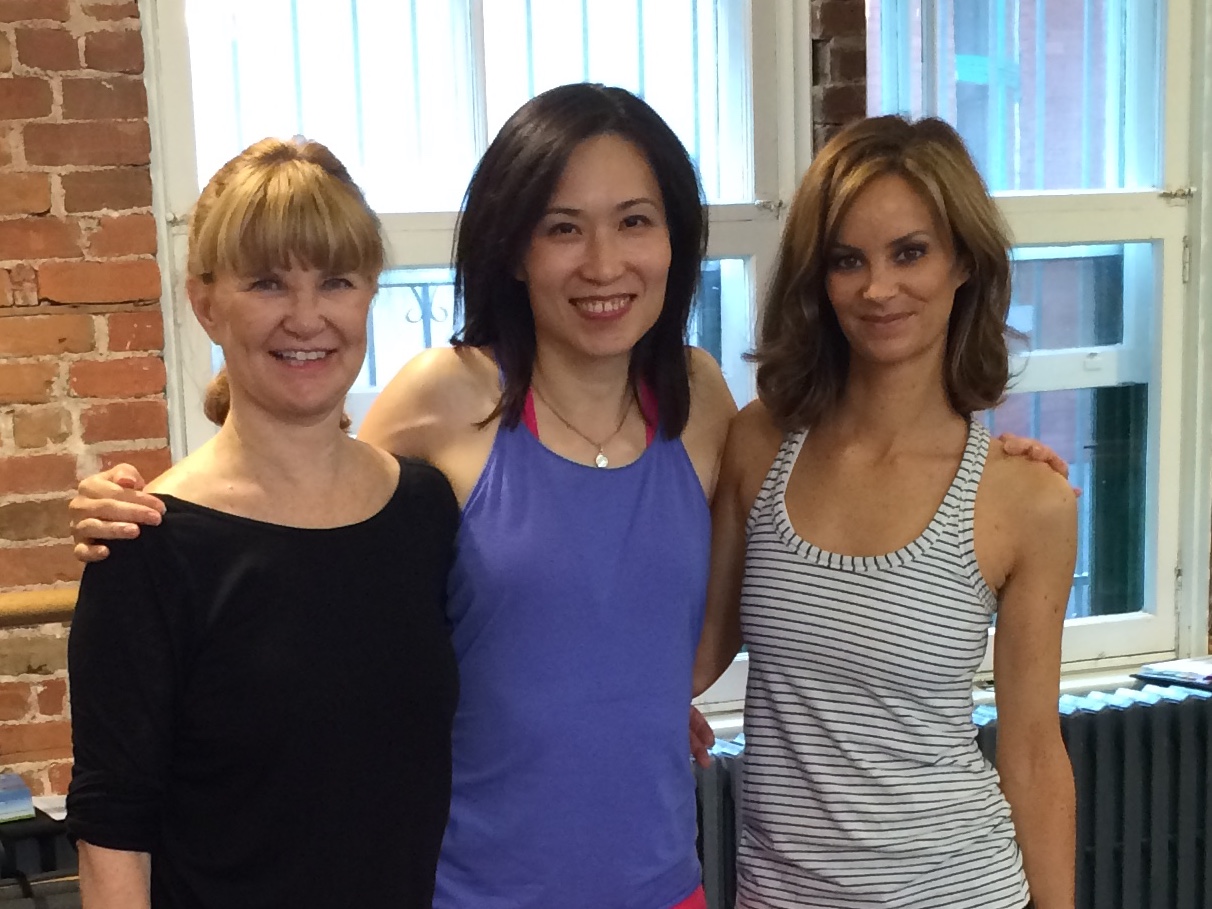 With co-creators Miranda and Sahra Esmonde-White at the level 3 & 4 teachers workshops in Montreal
At the Essentrics Symposium in Mexico with the Head of Essentrics in Europe.
Assisting with L3 teacher training.
Catching up with Miranda.
Part of the team at the Mexico Symposium.